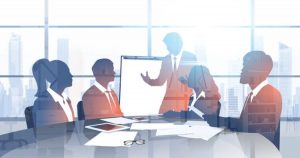 Join our Clinical Advisory Board
Intelehealth is an international non-profit that is providing quality healthcare in areas where there are no doctors. Our platform provides primary healthcare access to last mile patients though telemedicine.
Our mission is to improve access to affordable, quality healthcare for all. We envision a world where every person is connected with doctors, drugs, diagnostics, referral networks, insurance and quality medical care.
We have developed a digital assistant called Ayu that enables health workers to connect patients from rural communities with doctors, collect the detailed patient history and perform relevant clinical exams.
Ayu is fed with protocols for history taking and physical examination for more than 70 symptoms and our library is growing. These protocols are developed using standard textbooks and are in operation in various projects deployed by us in India and internationally. Some of these include:
Comprehensive outpatient care through micro-entrepreneurs in Odisha

State wide roll-out of eSanjeevani in Jharkhand

Enabling Health and Wellness Centers to meet their service-delivery goals under Ayushman Bharat – Gujarat

Maternal, neonatal & child health in the Philippines, non-communicable disease management in Syria,

IVR-helpline for urgent health concerns

Telemedicine policy & consulting for UNICEF and Ministry of Health of The Kyrgyz Republic.
We have partnered with organizations such as Johns Hopkins University Center for Bioengineering Innovation and Design, Ekal Arogya Foundation, Govt. of Gujarat & Jharkhand, Transform Rural India, Healing Fields Foundation, Department of Health – Philippines, Syrian American Medical Society, UNICEF to name a few.
We've also been recognized by the World Economic Forum and by Government of India's – NITI Aayog as an innovative solution for continuing the delivery of essential services during the COVID-19 pandemic.
Call for Clinical Experts!
Intelehealth's Ayu library has over 80 evidence-based clinical protocols developed through rigorous scientific research over a period of 3 years. With the advancement of medical knowledge these protocols need to be updated periodically and must be standardized to suit regional requirements as well as clinical capacity of field level health workers.
To meet this goal, we have envisaged constituting a clinical board comprising stalwarts from various specialties, reputed organizations and medical institutions. The engagement with the said advisors will be on a voluntary basis. The advisors would be contributing 15-20 hours per quarter to review, build and modify these clinical protocols according to regional requirements and changing medical knowledge.
We further envision that the protocols thus developed be published in a book with serial revised editions, crediting the contributors. Advisors will also be given visibility on all our platforms.

The objectives of the Clinical Advisory Board are:
1.     To improve quality of patient care by improving quality of protocols
2.     To have standardized instruments – protocols for use.
3.     To develop protocols for Ayu – the Intelehealth telemedicine platform:
3.1  Protocols for Frontline Health Worker intervention projects
3.2  Protocols for Direct to Patient projects
3.3  Protocols for Physician to Physician projects for secondary and tertiary care settings
4.     To review and revise if needed, existing protocols in use.
5.     To field test protocols so developed or adapted.

The proposed scope of work to be carried out through this advisory board is to:
1.     Review existing and develop new protocols
2.     Update existing protocols
3.     Validate and field test protocols
4.     During quarterly virtual meetings, confirm proposed changes/new protocols.
We are looking for clinical experts who can volunteer for the activities of this advisory board and contribute around 15-20 hours of time every three months. If you are a postgraduate in general medicine, pediatrics, ob/gyn, general surgery, dermatology, ophthalmology and psychiatry, with the zeal for helping out the needy, we are looking for you!
For any queries/more information, please write to us on advisoryboard@intelehealth.org
To express your interest for the above, please fill your details below